Project LiveWire – First Impressions
Categories
Motorcycles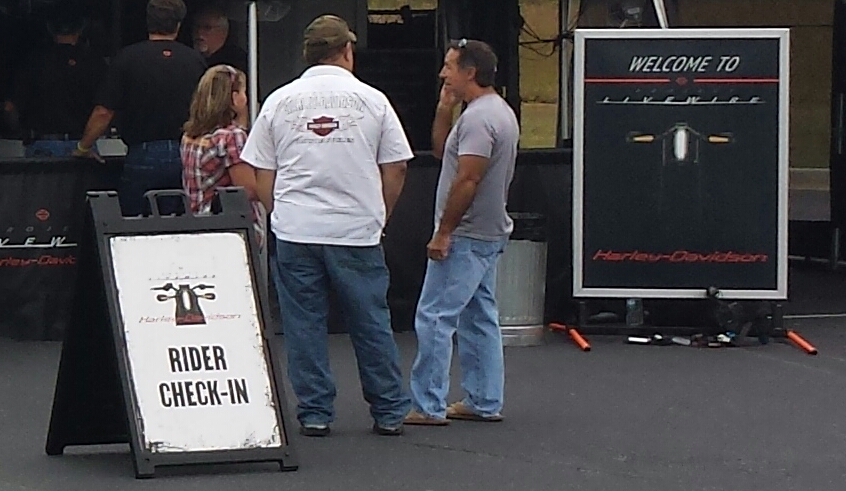 So, it's not every day at 10:15a sharp I am sitting astride a prototype motorcycle that could be a game-changer.  The manufacturer? Harley-Freakin'-Davidson. The bike? Project LiveWire.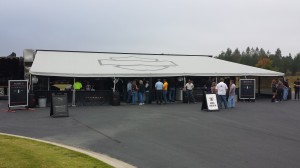 I spent seven years in the powersports business in a previous life, and have seen my share of factory prototypes and electric motorcycles, scooters and ATVs. The Project LiveWire Tour took the experience to a whole other level. The staff were friendly, well-organized, and my ride began exactly when it was scheduled to do so.
And did I mention the bike?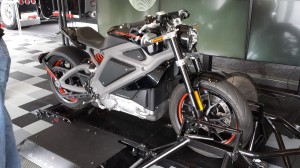 There are a lot of H-D purists out there that are dissing – and dismissing – the LiveWire bike as not a "real Harley," similar to the way they treated Buell and even the V-Rod whose engine was designed by Porsche. I find this a real shame as we should never discourage an American company from being bold, adventurous, and trying new things. I come from a sport bike background (Honda and Ducati) and applaud H-D for not shirking from the project, and in fact embracing it wholeheartedly.
Enough of my proselytizing, on to the bike and ride!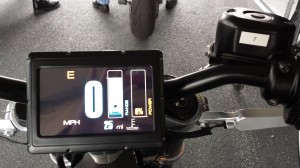 After a short intro video explaining the major differences from a conventional motorcycle and what to watch out for, we were led to our group of bikes. The groups were only six total including lead and follow riders, so nice and small with no lag issues you get in larger groups.
When you first "fire" up the bike which consists of pushing a button, the display's status screen opens, runs a self diagnostic, and then asks you which mode you want – economy or power. Yes, I picked power (note the orange mode on the right of the display). What else did you expect me to pick? The deceptive thing about LiveWire is that the whole time there are no sounds, just a changing display. You're on a bike, where is all the rumbling and vibration? Nada. When the staff warns that the bike is live and to not touch the throttle until we're ready to depart, and it's totally quiet, you realize you are sitting on top of something special.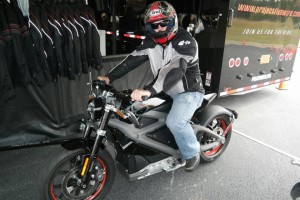 When we take off in standard staggered formation, I realize that for the first time I can hear everything – the wind whistling on my helmet, the tires on the road surface, even the brakes engaging. The power – my God, the acceleration! It's instant, incredibly aggressive, and like nothing I've ever ridden on or in. I don't think I ever totally twisted the throttle WFO the whole ride, and we punched it hard more than a few times out of stops or exiting curves. At 460 lbs, it's not a light bike by any means, but handled well and felt solid. In some ways it actually felt better balanced than my trusty Ducati 900Sport, which is saying something. The riding position is more a standard-up type, which felt very comfortable. Also of significance is the seat sits lower than most standard or sport bikes, and with a 29-inch inseam I was easily able to flatfoot in my riding boots. Kudos to H-D for acknowledging that not everyone who rides non-chopper-style bikes is 6 feet tall.
Overall impression? It's a great bike! Keeping in mind these are hand-built prototypes and don't have final marketing-approved aesthetics, the lines and ergonomics are very good. We were told the current range in economy mode is ~60 miles, and in power mode ~30 miles, but they are working on that. The regenerative braking is smoothly linear as you roll off the throttle, and most of the time i didn't use the physical brakes until we came to an absolute stop as the regen braking slowed the bike way more than normal engine braking does.
If you get a chance, have your motorcycle endorsement, and the tour comes anywhere near you – definitely check it out!